About Frances Kirschner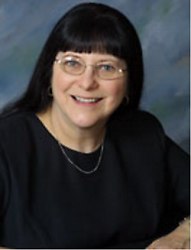 Frances Kirschner,
president of Frantasy Enterprises, LLC,
a public relations firm in Lakewood, N.J.Frances Kirschner entered the field of public relations in 1976 when she began writing press releases for teachers and programs in the Lakewood schools. Later she wrote and coordinated all the publicity for the entire district. Ms. Kirschner also wrote for the superintendent of schools and published a bimonthly newsletter for the Board of Education until 1999.In addition, she created and marketed Frantasy Workshop, a company that created and sold social expressions, the children's book Nosey Notes, and audio cooking cassettes. Her materials were sold across the United States from 1979 – 1999.From 1993 to 2001, Ms. Kirschner was the editor of Pro Bono, a classical newsletter for Latin and Greek high school teachers and college professors.Besides her expertise in writing press releases for clients in many industries, Ms. Kirschner is experienced in proofreading, copyediting, and writing newsletters. She copyedited and proofread Visions, a magazine for the product development industry. Ms. Kirschner wrote the quarterly newsletter of the Lakewood UEZ for seven years and was also a proofreader for the magazine HR Innovator.Frances Kirschner holds a B.A. in Classical Latin and English; and two masters' degrees, one in Human Development and another in Administration and Supervision. Ms. Kirschner is also a certified trainer in the 4-MAT System, Teaching Model.
Memberships
ELC (Employer Legislative Committee) Vice Chairwoman (2010-present)
CRA (Corporate Resource Alliance): Member (2002-present); Secretary of Executive Board (2003-04); Vice President of the Executive Board (2005-2007); President (2008-2009); Vice President of Executive Board (2011-present);Membership Chairwoman (2020-2021)
Lakewood Chamber of Commerce: Member (2001-2012; 2014-present); Board of Directors (2003-2012; 2018-present); Communications and E-Newsletter Editor (2005-2012); Founder of Young Professionals Committee (2007) and Mentor (2007-2011)
MODC (Monmouth Ocean Development Council): Marketing Committee (2003-2017); Board of Directors (2009-2012; 2013-present);  Executive Board, Secretary (2020-   )
JSAHR (Jersey Shore Association of Human Resources): Member (2006-present); Director of Communications (2007-present)
Kimball Medical Center Foundation: Foundation Board of Trustees (2008-2014); Secretary of Board of Trustees (2010-2012); Vice President (2012-2014)
Board of Caregiver Volunteers of N.J. (2008-2018)
JSPRAA (Jersey Shore Public Relations and Advertising Association): Member (1997-2013); Treasurer (2002-04); Executive Board, Communications Director, 2012-2013)
Founder and Business Mentor of Jersey Shore Business Leaders (2011-2014)
Executive Committee Member, National Committee for Latin and Greek (1992-2001)
North American Cambridge Classics Project: Executive Board (1989-1999)
Awards
2018 and 2011 – Honoree – Strand Center for the Arts
2015 – Inducted into the Lakewood High School Hall of Fame
2008 Kimball Humanitarian Award
Lakewood Chamber Business Person of the Month (Sept. '11, Nov. 07, Nov. '06, Dec.'05, and March '04)
Citizen of the Year (2003), Lakewood Chamber of Commerce
1992 Professional Award for Excellence in Foreign Language, Foreign Educators of New Jersey
Rockefeller Foundation Fellowship (1989)
---